For people who are more visually oriented the set-up procedure for a Soverin account in Microsoft Outlook using screenshots.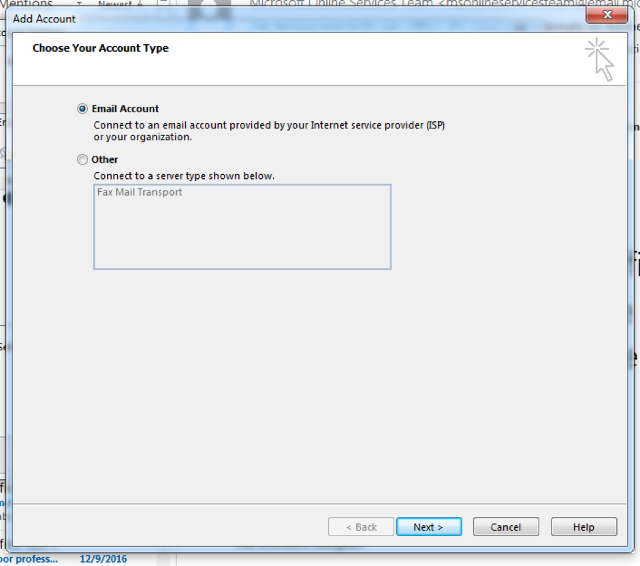 Add a new account.....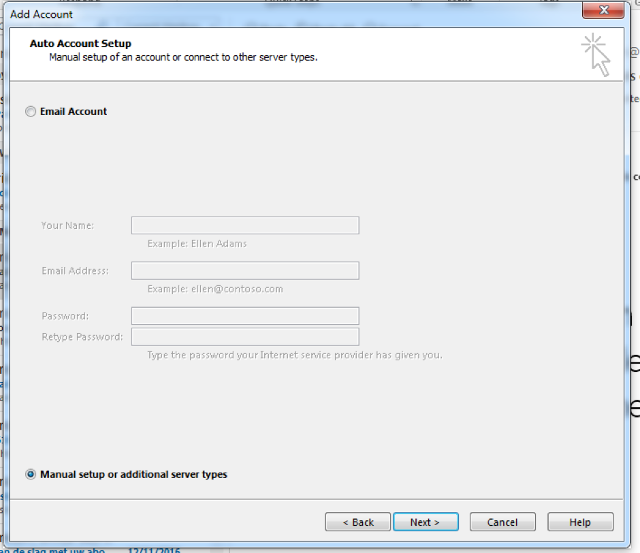 Choose "Manual Setup or additional types"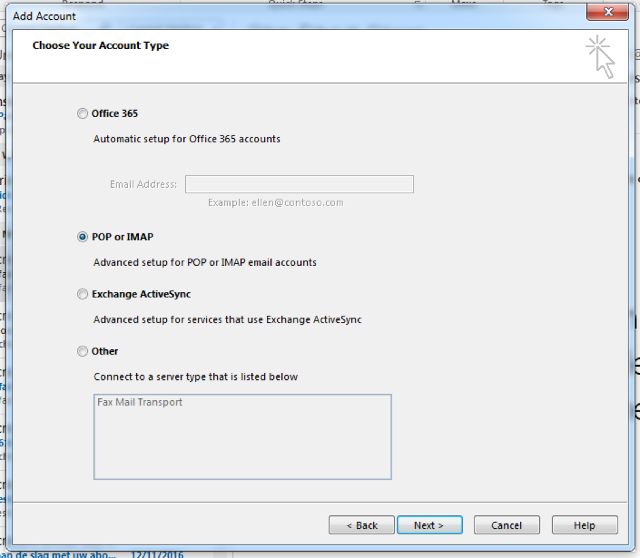 Choose "POP or IMAP"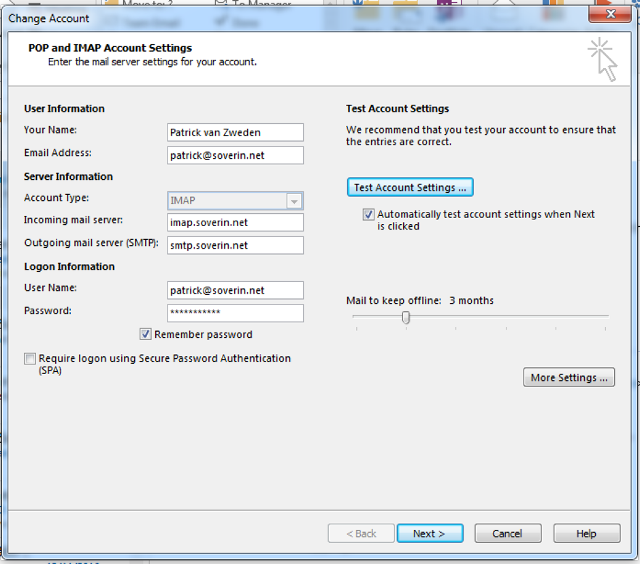 Fill in the server and account details...

Turn on authentication for the outgoing server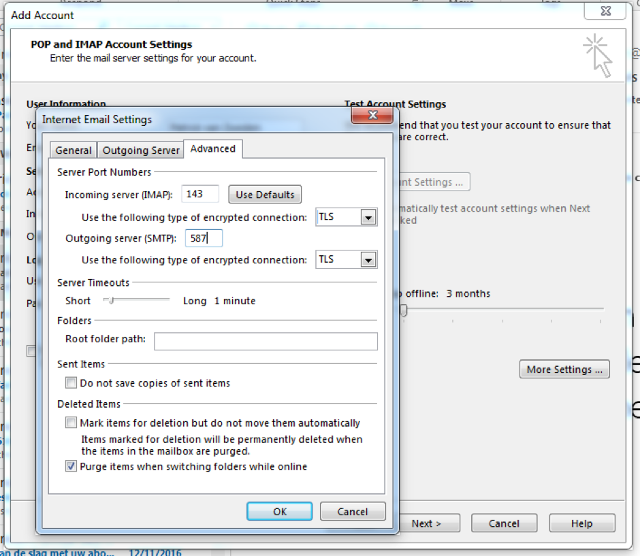 If necessary, tweak the port numbers at the advanced tab.
Opmerking: in sommige gevallen werkt poort 587 niet en kan poort 465 gebruikt worden.