In this post you will find more information on how to buy a personal domain name for your Soverin email account.

Login to your dashboard and click on 'My domains' in the top navigation bar.
On the domains page click on 'Add' to register a new domain and follow the steps of the wizard.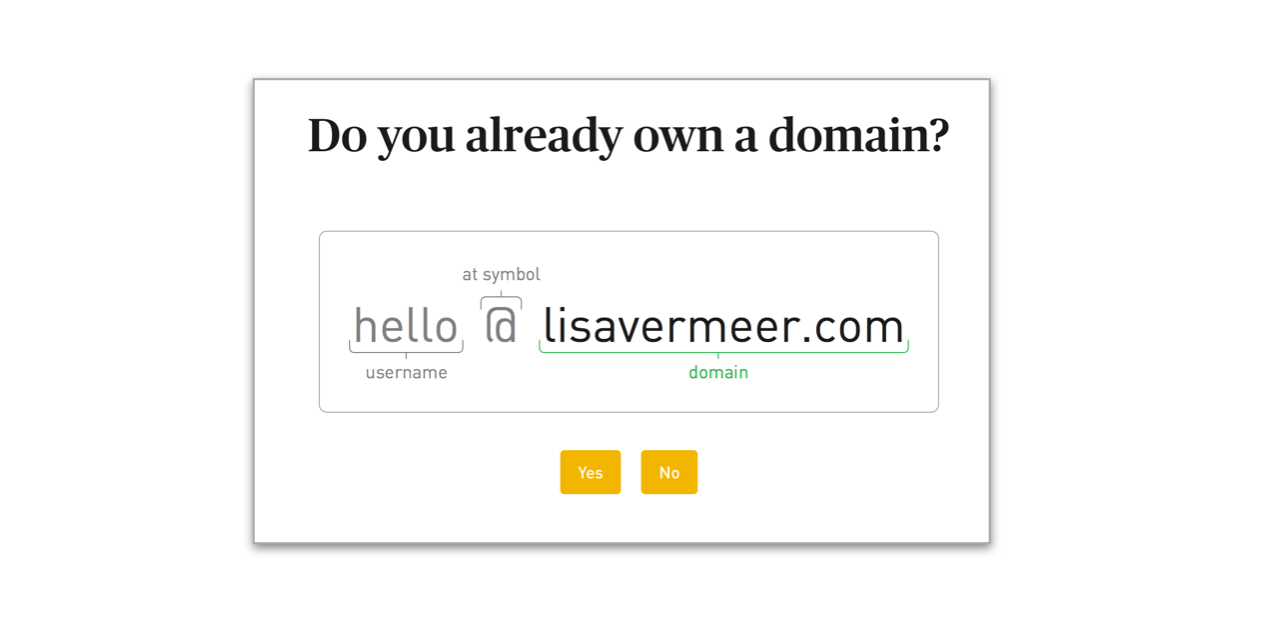 1. Do you already own a domain?
Click: NO

2. Enter the email address you would like
You need to enter:
a username
a domain name including an extension [.com, .nl, be, de, etc.]
If the domain name you entered is available the 'buy this domain' button button will appear.

3. Payment
Follow the payment instructions. As soon as we have received your payment we will link your new personal email address to your Soverin account.


note: it can take a few minutes up to a couple of hours for this email address to work. [we will not bother you with the details, it is an internet thing and far out of our control]


Need help installing your newly bought personal email address?