We have made installing your Soverin mailbox on any Apple device as easy as 1-2-3!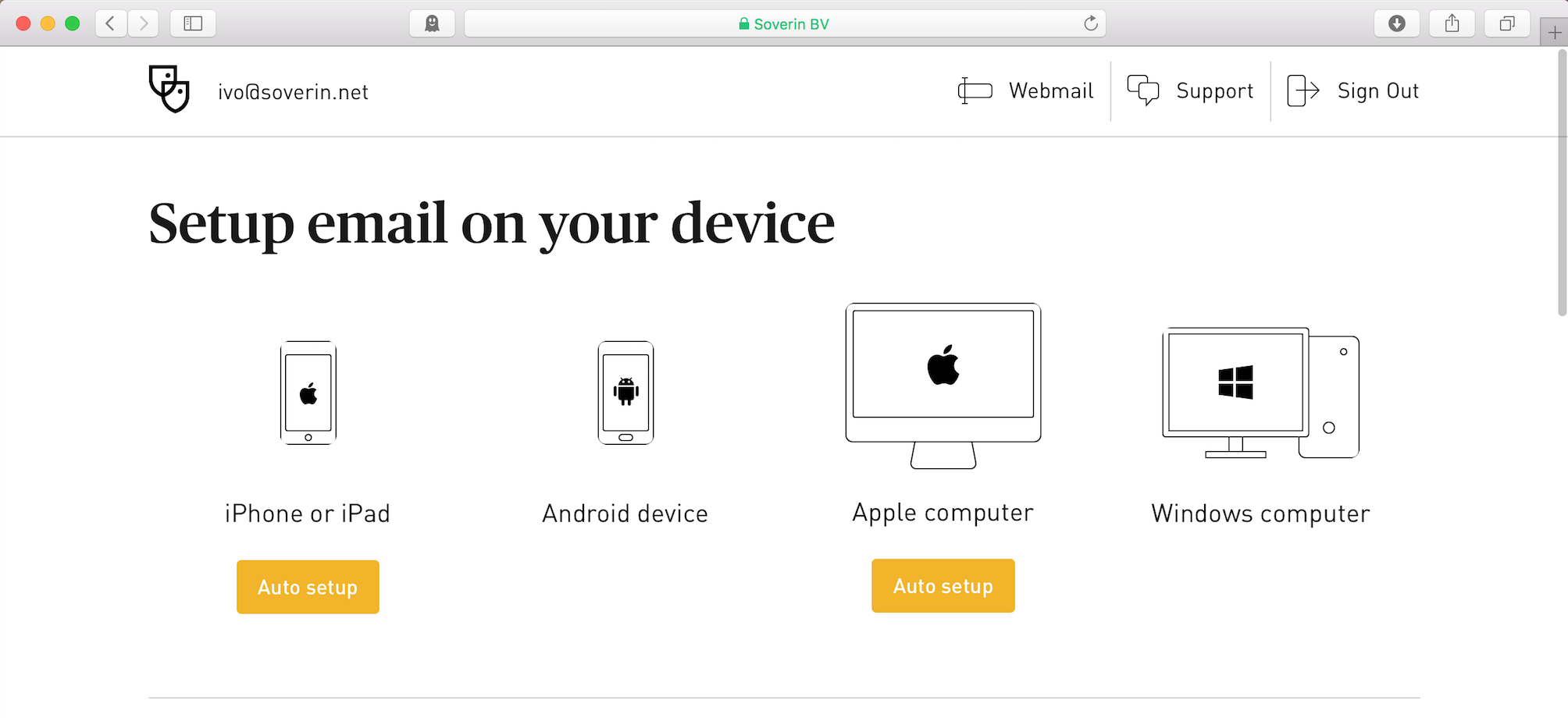 On your iMac, Macbook, iPhone or iPad:
Open Safari and login to your Soverin account.
Go to the Support page and click on the 'Auto Setup' button or directly go to: https://my.soverin.net/configuration/ios.xml.
Follow the Setup-wizard (you have to enter your Soverin account password) and you are set to go!
note:
If you have just created a new Soverin account it might take some time for your account to become active, depending on if you are using a custom domain or not this might take from a couple of minutes up to a couple of hours (usually this takes a couple of minutes).